Moco - Chat, Meet People
2.6.187
Make Friends All Over the World
With some social network apps, you can link up with new people and make friends, with some you can play games, but with MocoSpace you can do both together. There are millions of other users and you can get in touch and flirt to your heart's content. There is no charge for using the app and at present it is only available in English.
There are hundreds of chat rooms that you can enter and get involved in group chats. You can make video calls and share voice messages. If you prefer to be a little more discrete, then there are private chat rooms. If you want to share your opinions in the forum, then that is available too.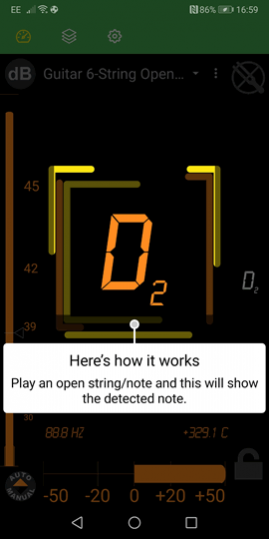 Once you have registered with the social network app – and it is a very quick sign up process, you can start to add friends. They could be in the same village as you or on the other side of the world. You can set up a search so that it is easier to connect with the type of people you want to meet. You can filter them by location, gender, age and sexual preference. Most people will indicate if they are straight or gay, so you won't be approaching someone who does not share your preference.
Pictures can be included, so you can select people you like the look of and then find out more about them. It seems that if you put up a picture you will get 15 times as many friends as if you don't. When it comes to social network, MocoSpace has more Latinos, Hispanics and African Americans registered than any other site.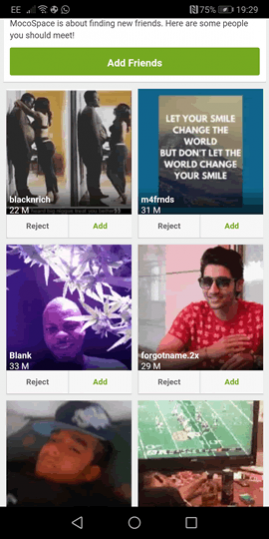 The dashboard is detailed and you can find out exactly what you want there. You will have chosen a username and this will appear underneath the picture you have chosen to use. There is also an icon that will indicate if you have any messages.
It will be possible to check who has been viewing your profile and it could be that you want to have a look at theirs. You can also keep a check on the friends you have made and can see details about them by clicking in the "Friendship" key. If you want to see who is around, then choose the "Match Me" section to find more friends.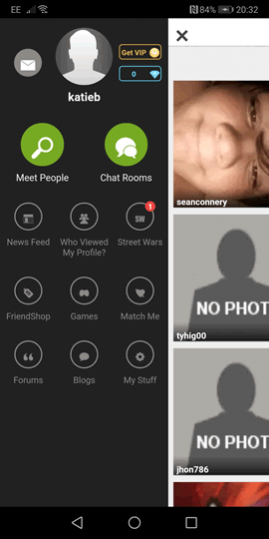 Users can both post on and read the blog. There does not appear to be a set way to post – you just seem to say what you want on any topic and wait to see who responds. All posts seem to be well viewed, so as long as the topic is interesting you should be able to start off or take part in a good debate. There are also forums, so again you can get involved with the day to day activity on the site. Messages can be customised by using emojis, fonts and colors.
Features
Easy sign up and log in
Add friends from around the world at the touch of a button
Personalise your messages
Interesting blogs and forums
Thousands of profiles at your fingertips
A games section – slots as well as games such as My Pet.
Conclusion
Once you have registered you will want to spend a lot of time on this social network app. When you can't find anyone else to become friends with at a particular time, then there is still plenty to do. You can play a game and then chat to some of the friends you already have. The blogs and forums will keep you occupied for some time. Once you have downloaded it you can begin exploring everything it has to offer.
---
Add a review
Tell us your experience with
Moco - Chat, Meet People
2.6.187
RELATED PROGRAMS
Our Recommendations
---
---
---
---